Michelin-Starred Chefs
Settle for nothing less than a meal designed, prepared and cooked by a Michelin-starred chef, served in a once-in-a-lifetime setting.
"New partnerships and limited-edition events with celebrity chefs will be announced periodically. Please stay tuned!"
Our partnerships with leading Michelin-affiliated chefs across the country allow for a truly bespoke dining experience. Request favorite signature dishes from Michelin-starred restaurants, or collaborate on a menu that is completely unique to you… Whether it's afternoon tea with a fine-dining twist, canapés and cocktails at sunset or a full five-course feast, Pruek Cruise is dedicated to providing a culinary experience that transcends expectations, delighting even the most discerning of diners.
F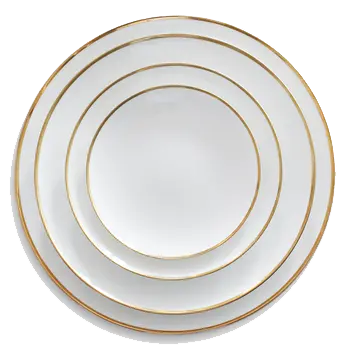 Chef Arnaud Dunand Sauthier
Le Normandie
With over two decades of experience in fine dining, Chef Arnaud cut his teeth in his native France, working with culinary stalwarts such as Georges Blanc in Vonnas, Marc Veyrat in L'Auberge de L'Eridan and Jean-Francois Piège in Le Crillon. He specializes in modern French cuisine, with an emphasis on seasonal ingredients.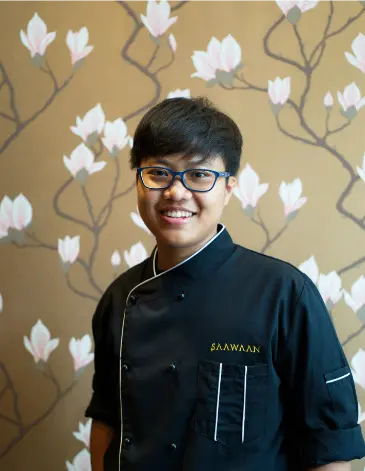 Chef Sujira 'Aom' Pongmorn
Saawaan
Chef Aom started her culinary journey at the Mandarin Oriental Bangkok's famous restaurants Lord Jim's and Le Normandie. She has cooked with Michelin-starred chefs Juan Amador and Thomas Keller, and was trained in molecular gastronomy by Henrik Yde Andersen, the sous chef from Kiin Kiin in Copenhagen. She specializes in Thai cuisine with technical precision, putting a twist on hard-to-find local dishes.
Chef Francesco Lenzi
Lenzi Tuscan Kitchen
After working at the San Ranieri Hotel in Pisa and Baraonda in New York, Chef Francesco worked as executive chef at Medici Kitchen & Bar in Bangkok before opening his own restaurant. He specializes in Tuscan cuisine, importing ingredients directly from the Lenzi family farm in Italy.
Our sample set menus have been crafted to suit a range of tastes and occasions, from authentic Thai cuisine with a fine-dining twist to traditional European gastronomy.
These set menus are a starting point, rather than a rule book. Interested in locally sourced ingredients? Eager to feature a particular star ingredient? All dishes and courses shown are entirely customizable. Bon appétit!

We'd love to hear from you.
Phone: (+66) 88-080-1800
Email: info@pruekcruise.com
DO YOU HAVE A DREAM EVENT IN MIND ?
We're committed to bringing your vision to life aboard Pruek Cruise.
For more information and assistance,
please fill in our contact form.