THE JOURNEY
ล่องเรือแม่น้ำเจ้าพระยา คือ หนึ่งในกิจกรรมท่องเที่ยวกรุงเทพฯที่ดีที่สุด ให้ท่านได้สัมผัสกับวัฒนธรรมของชาวบ้านและชุมชนริมสองฝั่งแม่น้ำเจ้าพระยา พร้อมทั้งชมสถาปัตยกรรมที่สวยงาม และศึกษาประวัติศาสตร์ของกรุงเทพฯ ไปพร้อมกับการล่องเรือแม่น้ำเจ้าพระยา พฤกษ์ครูซเราให้บริการเช่าเรือยอร์ชเหมาลำ ให้คุณสามารถแพลนการล่องเรือยอร์ชส่วนตัวของคุณ ไม่ว่าจะเป็นรับส่งที่ท่าเรือใด หรือ จะแวะจุดสำคัญใด ตลอดจนกิจกรรมต่างๆบนเรือ เราพร้อมจะมอบความสะดวกสบายอย่างสูงสุดให้คุณตลอดการล่องเรือยอร์ชกับเราที่นี้
Lhong 1919

Once a mid-19th century Sino-Siamese port, Lhong 1919's rich history is evident in its stunning architecture.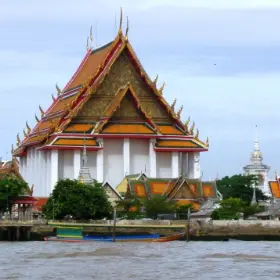 Wat Kalayanamit

Built in the early 19th century, this temple's traditional Thai architecture is infused with unique Chinese elements.

Sbc Talad Noi
This historic building, with its unique mix of Art Deco and International Style architecture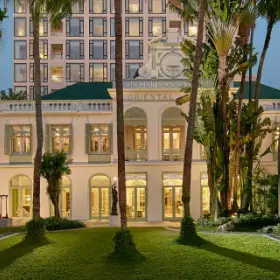 Mandarin Oriental
Hotel
A legendary five-star hotel that has been a part of the riverside community for over 143 years.
Embassy of Portugal
The oldest European embassy in Bangkok with classic Portuguese colonial architecture.
Wat Arun
One of Bangkok's most iconic riverside landmarks, as known as the
'Temple of Dawn'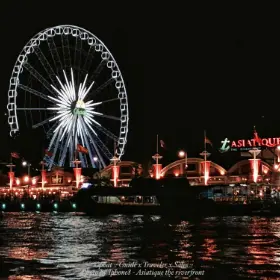 Asiatique
Once an international trade port, Asiatique is now a sprawling warehouse complex with an astonishing night bazaar.

We'd love to hear from you.
Phone: (+66) 88-080-1800
Email: info@pruekcruise.com
DO YOU HAVE A DREAM EVENT IN MIND ?
We're committed to bringing your vision to life aboard Pruek Cruise.
For more information and assistance,
please fill in our contact form.